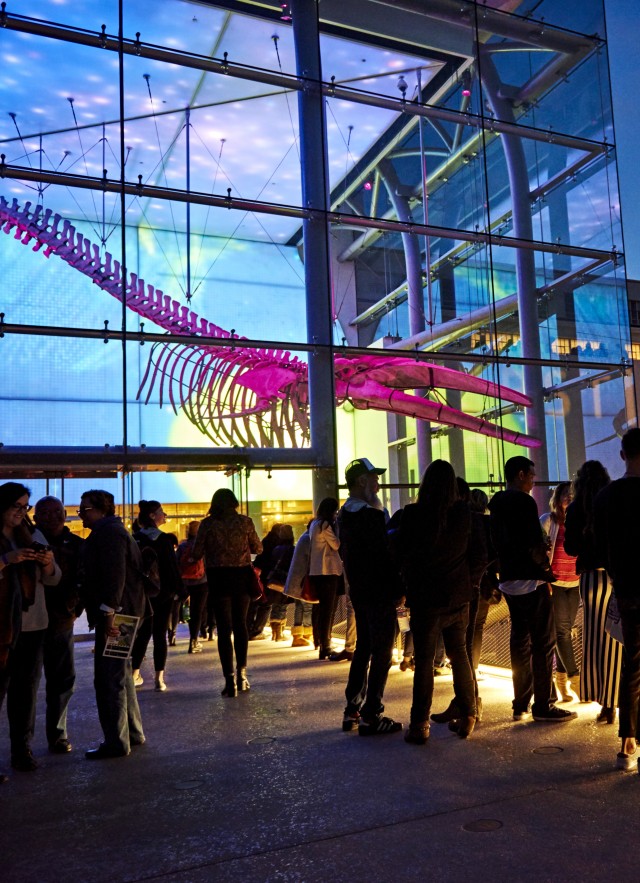 Corporate Membership provides your employees exclusive access to the Natural History Museum, La Brea Tar Pits, and the William S. Hart Museum.
Within these community-centered spaces, visitors discover the why and how of Los Angeles through dynamic exhibits that examine the cultural and environmental history of the city. 
Family programming helps young learners appreciate the region's biodiversity while fascinating lectures, interactive scientific studies, and award-winning concerts keep visitors of all ages curious and engaged. 
These experiences provide a unique opportunity to build staff camaraderie while helping support free admission for more than 200,000 Southern Californian students and teachers every year. 
Dues are tax-deductible, with benefits for employees, executives, and clients. 
Benefits Comparison 
Download our corporate membership brochure.
All Corporate Members Receive
Discounted facility rental rates to host a special evening event when the museums are closed to the public (additional costs assumed by the host)
Invitations to opening receptions, ticketed exhibitions, and other special events
Digital signage and exclusive activities during Corporate Member Weekends
Recognition on Corporate Members webpage
Subscription to the Naturalist, our quarterly magazine
10% Museum Store discount 
For more information, please contact Jonathan Gillett at jgillett@nhm.org or call 213.763.3224.
Our corporate members
Angel City Brewery
 Applied Minds, LLC
 Arrowhead Pharmaceuticals, Inc.
 Atlas Obscura
 Automobile Club of Southern California
 Bank of America
 Chevron Corporation
 City National Bank
 DreamWorks Animation
 Goldman Sachs
 Hitachi Ltd.
 KIND
 KPFF Consulting Engineers
 Los Angeles Department of Water and Power
 Macy's
 Majestic Realty Co.
 Matt Construction Corporation
 Morgan Stanley
 Nickelodeon
 Payden and Rygel
 SoCalGas/Sempra Utilities
 Sony Pictures Entertainment
 Southern California Edison
 Super Soccer Stars
 The Walt Disney Company